Course:
Advanced Trading Tools
Each lesson centers on a specific standalone module within TWS that has a unique purpose.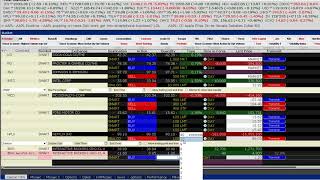 This lesson demonstrates the capabilities of TWS BasketTrader. This integrated piece of software enables the user to create complex orders for, and save a basket of stocks to be executed simultaneously. You will learn see how basic orders can be entered into Classic TWS before advancing to the BasketTrader software, where orders can be manipulated and the basket executed as a whole or piecemeal.
IBKRs Order Management System makes it easy to submit, stage, manage and track client orders whether they are received electronically via FIX or over the phone. The IB OMS is fully integrated with our electronic trading platform, Trader Workstation (TWS), giving you complete access to our advanced trading tools, algos and order types, real-time price/risk analytics and more.
Learn how to create a market scanner in TWS Mosaic. The market scanner scans the specified markets and returns contracts based on user-defined criteria.
The FXTrader combines quotes from 14 of the world's largest interbank dealers and offers TWS users a dedicated and highly configurable forex trading resource. In this lesson you will learn about the features of TWS FXTrader and its configuration process to help streamline your currency trading experience.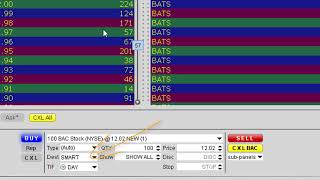 The focus in this lesson is on how TWS users may view and place orders in the deep order book and monitor multiple tickers from the same screen.